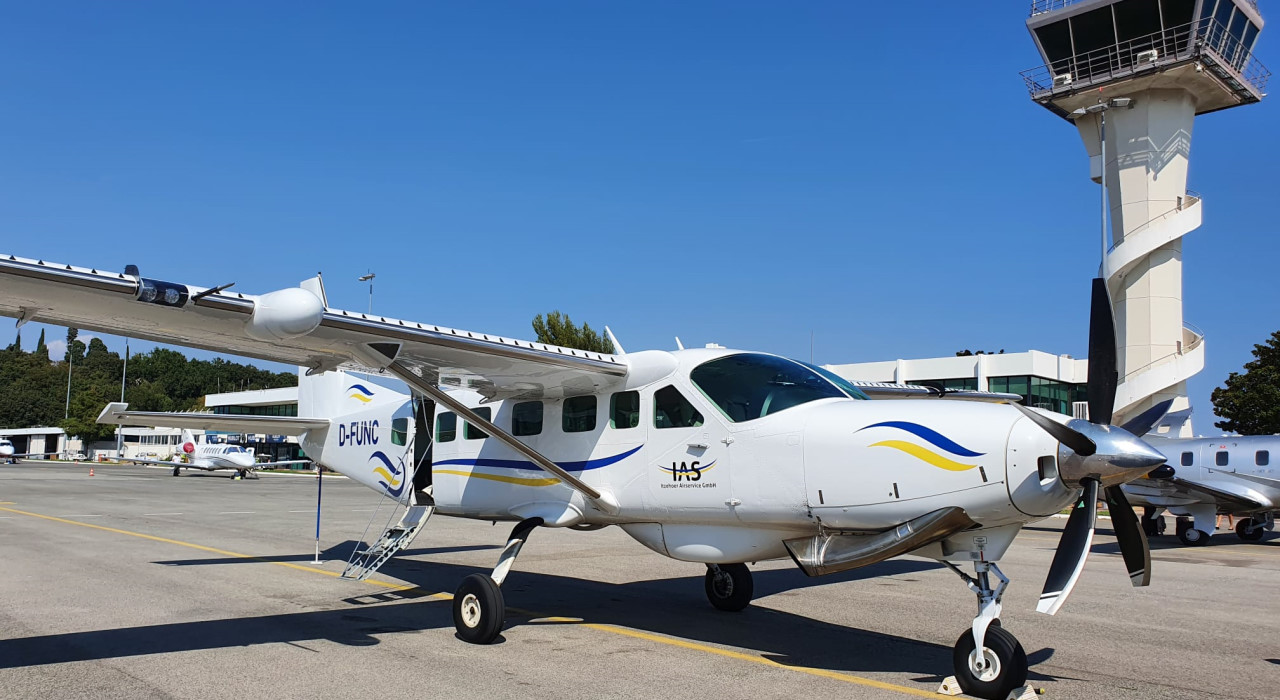 We offer passenger, cargo and combi flights to all regions of Germany and Europe. Quickly and on time, right from home or the office for meetings, business dinners or golf tournament! Experienced pilots take you safely to your destination quickly and reliably.
Inside the cabin you will find the luxurious "Canyon" interior. Eight single seats transform the air-conditioned cabin of the Grand Caravan into your living room above the clouds. With the 5-blade propeller we achieve inside the aircraft a noise reduction of up to 25%.
With the Cessna Caravan we can also fly to smaller airports that often are much closer to your destination than the nearest major airport. With up to 9 passengers, we will fly you to the destination of your choice.
.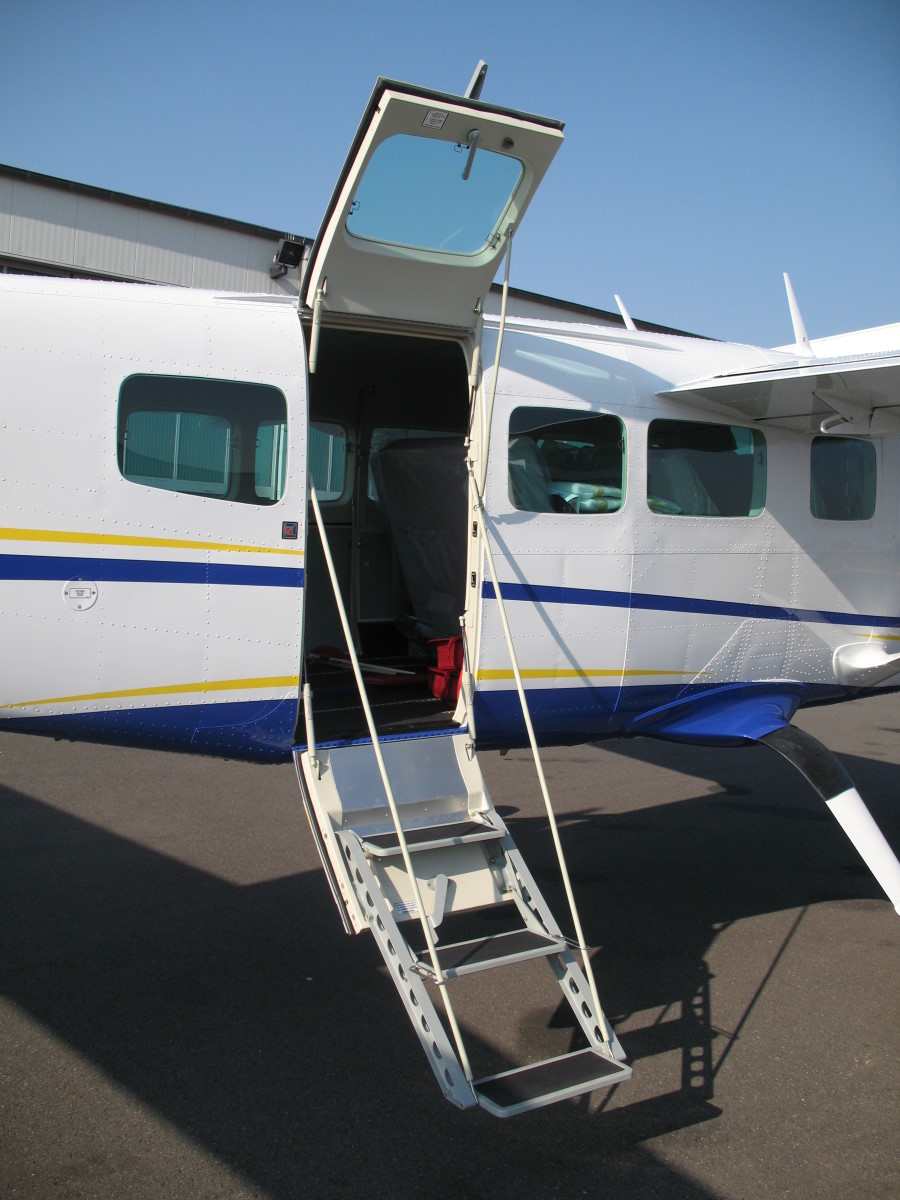 The time savings compared to "native" transport and the distribution of costs by up to 9 passengers offers you low travel costs and protects you and your employees.
Get in touch with us and you can make a binding offer.
Even minute requests are possible.
In the best case, you are ready to fly within 30 minutes!
Within 1 to 2 hours you can reach any target in Germany!
Get in touch with us and you can make a binding offer.with us and you can get a binding offer.